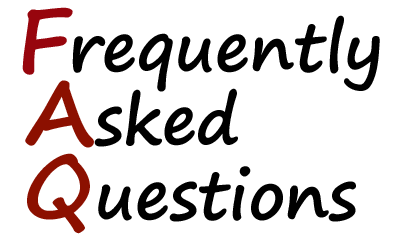 Bible FAQ - Answers to Many of the Bible Questions That We Have Been Asked Most Frequently
Topical List
The Bible
Christian Life
Church and Holidays
Ethics and Values
God, Jesus and the Holy Spirit
Heaven, Hell, Eternal Life and Salvation
Marriage and Divorce
Sex, Sexuality, and Morality
Women
Where Can I Find This Verse?
An eye for an eye- Exodus 21:23-25, Leviticus 24:19-20, Deuteronomy 19:21, Matthew 5:38-42
Do unto others as you would have them do unto you.- Matthew 7:12 and Luke 6:31
For God so loved the world that he gave his one and only Son...- John 3:16
For where two or three have gathered together in My name, there I am in their midst.- Matthew 18:20
God is love. - 1 John 4:8, 4:16
I am the Alpha and Omega...- Revelation 1:8
Jesus wept.- John 11:35
Love is patient, love is kind...- 1 Corinthians 13:4-13
Love of money is the root of all evil...- 1 Timothy 6:10
Love your neighbor as yourself.- Leviticus 19:18, Matthew 19:19, 22:39, Mark 12:31, 12:33, Luke 10:27, Romans 13:9, Galatians 5:14, James 2:8
Man shall not live by bread alone...- Matthew 4:4
Many are called, but few are chosen.- Matthew 22:14
Seek and you will find; knock and the door will be opened.- Matthew 7:7, Luke 11:9
Seek ye first the kingdom of God...- Matthew 6:33
The Golden Rule- Matthew 7:12 and Luke 6:31
The Lord is my shepherd...- Psalms 23:1-6
To every thing there is a season, and a time to every purpose under the heaven- Ecclesiastes 3:1-8
You cannot serve both God and money (mammon)- Matthew 6:24, Luke 16:13
Alphabetical List
Bible, Catholic and Protestant Differences
Christian Values and Christian Life
Divorce, Marriage and Remarriage
Eternal Life and Resurrection of the Body
False Prophets, False Teachers
Good Vs. Evil Teaching and Preaching
Human Relationships, How to Treat Other People, Interpersonal Relationships
Self-righteousness, Arrogance, Smugness
Judging, Criticizing, Condemning Others
Honesty, Gossip, Slander, Lies, Deception
Interracial Marriage and Interracial Dating
Jesus' Life and Ministry, Events Of
Kingdom of God, Kingdom of Heaven
Marriage, Divorce and Remarriage
Remarriage, Marriage and Divorce
Resurrection of the Body and Eternal Life
A. Once Saved, Always Saved? Can We Lose Our Salvation? Can We Be Saved Without Good Works?
B. Can Non-Christians Be Saved?
D. Will Babies and Children Who Die Young Go to Heaven?
E. Do I Have to Attend Church to Be Saved? Do I Have to Be Baptized?
F. What About Apostasy? Can Back Sliders and People Who Have Fallen Away from Faith Ever Be Saved?
G. Does a Person Have to Speak in Tongues to Be Saved?
H. Will God Forgive My Terrible Sins?
I. What About the "Unpardonable" Sin of Blasphemy Against the Holy Spirit?
J. How Can I Be Sure of My Salvation?
Samaritan, Parable of the Good Samaritan
Sex Before Marriage, Sex Without Marriage
Sin, Unpardonable, Unforgivable
Tithe, Tithing, Church Offerings
Unpardonable Sin, Unforgivable Sin